ES11 Student Films
23/05/14 21:37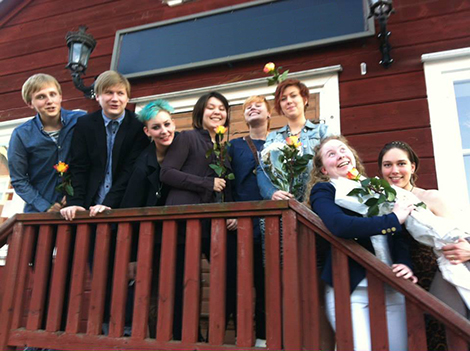 The students of ES11 ( click the picture to see the trailers for the films).
This Thursday's
Grand Premiere
of this year's graduating students films in
Eksjö
high school of Animation was a brilliant event! After almost a year of hard work, the time had come to showcase the short films for a large audience. The movie theater was filled and many of the visitors had traveled a long way to see the films. Beyond the mixture of comedy and tragedy, "life wisdom" was the most noticeable trend. I have never seen so many student films filled with so much messages about what is important in life and the meaning of it.
The premiere ended with the traditional with a dinner at one of Eksjö restaurants.

Click
HERE
to see the trailers for the films.