Blog's 10 years anniversary - Lost and found from 1996/97
19/06/12 16:31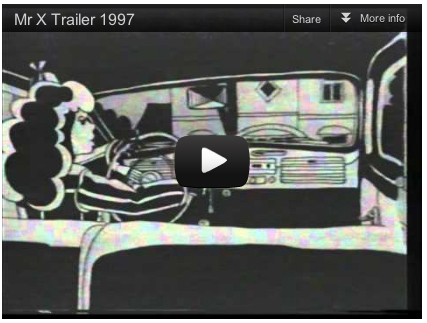 "Mr X" - my student film from 1997.


The celebration of my blogs the 10th anniversary continues and this time I focus on some old clips from 96/97. At that time, I was a student at the by then new
Animation School in Eksjö
. With a visionary stardusted language the school's dean managed to collect about ten students and a handful of artists who teached us animation. I had the ambition to make a decadent detective story called
Mr X
. The film would be a blue

film noir
with a dab of yellow here and a dab of red there. However, the newly purchased S-VHS tape recorders ran amok and could not decide if the colors all of a sudden should be inverted or not, so the end result was a flickering screen in a epileptic style. One of the few scenes that survived the flickering war appeared in
Smålandsnytt
of
December 96
, as well as a 27-year-old
Bo Nordin
talking about the education (please do not judge me too hard - it was the nineties after all... )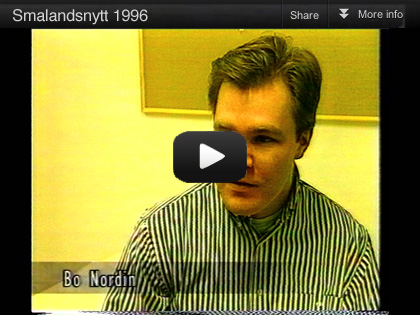 SVT Smålandsnytt 1996.

Finally, the flickering problem was solved by making the full movie black and white, which per se fits the genre.
In the end, the film was more a kind of trailer rather than a short film. There is no real story in it, my focus was on car chases, femme fatale and some bam-bam. Since then, 15 years ago, I pledged a
$100 Reward
to anyone who could come up with a good detective story for me - a reward that I am still willing to pay out for anyone who can help me with the movie idea. Send me a
email
if you want to give it a go!