… and the cat came back!
22/01/12 16:30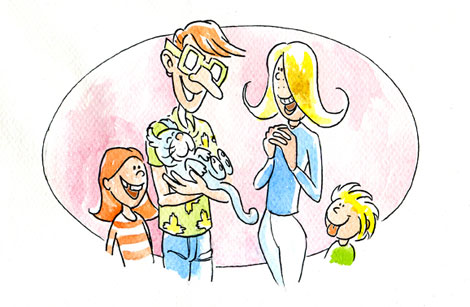 Speaking of cats (see previous post), the pic (above) is a new work in collaboration with
Åke Svensson
. It is a children's book about a homeless cat and the charming story is written by Åke's daughter. When I look at the pic now I realize that this new cat looks pretty much the same as the cat comics I did in my childhood...
As my website celebrates its tenth anniversary this year, my friend Per started a brand new one. At his work at Pdb he blogs about his life's challenge - the
Tuareg Rallye
! Take a look at his (Slightly more proffesional blog ...) at
http://www.okenutmaningen.se/
and read about his preparation for 2500 km in the African desert on a motorcycle in 8 days ...