Bingo Lotto animated
08/02/15 20:09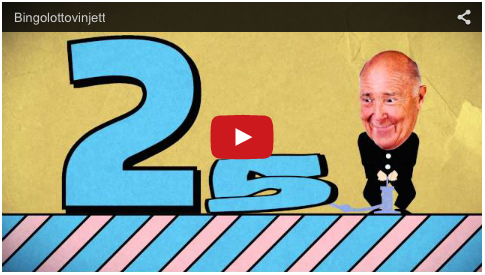 One of
TV4
's most viewed shows of all time -
Bingo Lotto
- has started a new season.
It is a Swedish primetime television game show lottery that was first broadcast 1989 on local TV and since 1991 nationwide on the Swedish network TV4. One of the new elements in this season features my
animated vignette
of the host
Ingvar Oldsberg
. The style of the animation is very inspired by the 70's children's TV show
Fem myror är fler än fyra elefanter
. That was the show who learned a whole generation of kids the alphabet from A to Ö, and how to count to 20. However, in Bingolotto the audience must have learned how to count to a million.