Bosse for President!
16/03/10 16:29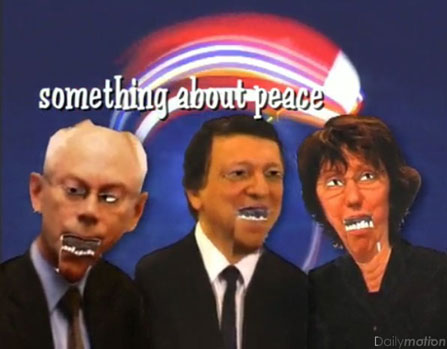 ... well not exactly, but me and my other two musketeers Björn and Danilo is participating in a video competition on the subject "Picturing Europe". Our contribution called "Something about peace" is one of the few satire movies among EU tribute films. Take a look at

http://www.dailymotion.com/video/xcl3hc_something-about-peace_fun
and please remember to vote!