Put the Needle on the Record: The 1980s at 45 Revolutions Per Minute
02/11/11 16:30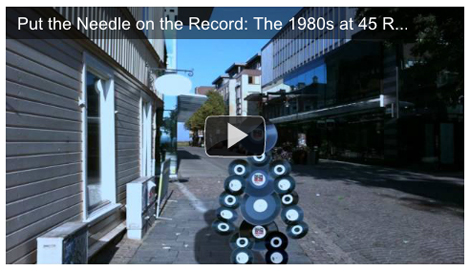 New video for the book "Put The Needle On The Record".


Lapantafilm had a quite busy time in October.
Matthew Chojnacki's
new book
"Put the Needle on the Record"
needed a promo video, and we have stop motion animated some of the single covers from the book. It is done in the same spirit as our OMD video
History of Modern (Part 1)
- and the same music is used too!
According to Matthew Chojnacki, this is what the book is about:

"In the 1980s, music defined the moment -
'Video Killed the Radio Star'
ushered in
MTV
,
'Don't You (Forget about Me)'
ruled The Breakfast Club, and
'I Still Haven't Found What I'm Looking For'
became the anthem of a generation. But the era was not just about its distinctive music; it was also the most visually provocative era of the last millennium. Every new vinyl single hit the stands wrapped in eye-catching sleeves that reflected the latest trends. Put the Needle on the Record is pop culture historian Matthew Chojnacki's definitive guide to 7- and 12-inch vinyl single artwork from the '80s.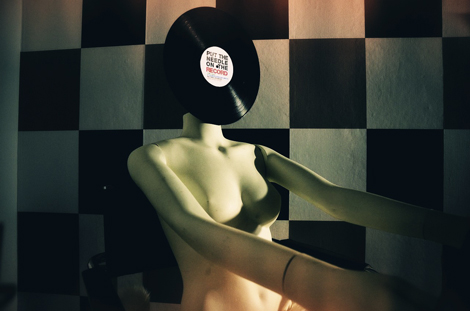 Freeeze frame from the promo video. Photo by Danilo Giannini.


From a dream of a vinyl collection, Chojnacki presents and compares more than 250 vinyl single covers that represent nearly every prominent '80s musician. However, this is not just a pop-cultural feast for the eyes. From hundreds of hours of interviews, Chojnacki allows the designers and visual talent behind
Madonna, Prince, Adam Ant, Pink Floyd, Queen, The Clash, Pet Shop Boys, Kate Bush
, and more to tell the unheard stories behind the decade's most iconic images. Coupled with exclusive commentary from more than 100 of the '80s biggest musicians, including
Annie Lennox, Duran Duran, Run-DMC, Gary Numan, The B-52's, Erasure, OMD, Scorpions, The Knack,
and
Yoko Ono
, this is an authoritative journey back to the songs and images that continue to influence our culture.

Two prominent pop musicians bookend these musical stories:
Scissor Sisters
' lead singer
Jake Shears
introduces Chojnacki's work, and
Nick Rhodes
, keyboardist for seminal '80s pop band
Duran Duran
, rounds out the collection with the afterword.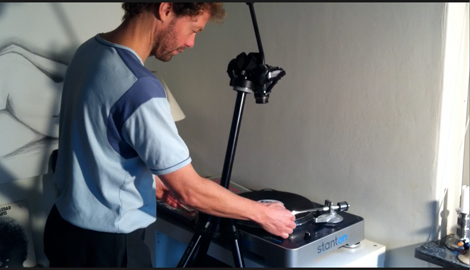 Björn van der Blokk prepares a scene.


The book trailer features stop-motion animated scenes inspired by a handful single covers from the book, as well as homages to the vinyl single era. The clip is directed and created by
Lapantafilm
( Bo Nordin, Björn Skallström and Danilo Giannini), and the music is taken from the 80's flirting 2011 single History of Modern (Part 1) by OMD.

Put the Needle on the Record is now available! Please go to
http://www.matthewchojnacki.com
for additional details.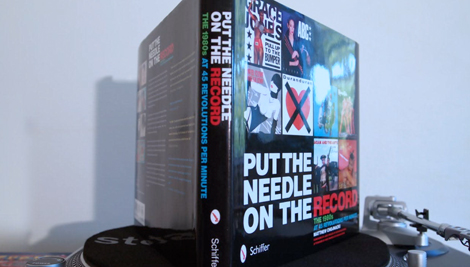 Packshot of the book.


'1980s single cover art was cheeky, sexy, punchy, and glam. Matthew Chojnacki vividly chronicles the best of the bunch, illuminating the way music looked via comments from rock stars and art directors with a strong eye for the visual.'
- Michael Musto, The Village Voice

'Put the Needle on the Record proves that the '80s wasn't the decade that taste forgot - but rather the era where single cover artwork came of age and caught up with its LP predecessor...before CDs changed the landscape for good.'
- Jason Draper, Record Collector Magazine

'The 1980s. The spin point of a time where the collision of art, culture, class, nation, and government was fueled by the steroids of technology. Put the Needle on the Record is a great read on an era that many consider the new '60s.'
- Chuck D, Public Enemy"